Ethanol Transport Services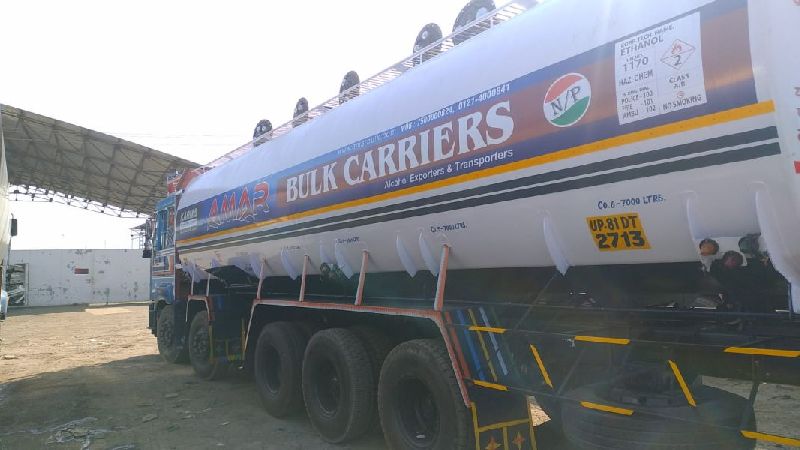 Lead Time
3 Days
Type
Full Truck Load
Capacity
LCV to MCV
Vehicle Type
Container Carries
Click to view more
Amar Bulk Carriers was started in the year 1998 by Mr. Amar Sarin, with a Master's Degree in Management, to fulfill huge demand of Quality Service Providers in Road Transportation Industry in India. This industry in India had always been looked as a Industry which is controlled by illiterate people or people who don't believe in providing quality & timely service to their esteemed clients. To fill this gap and smelling the opportunity & to shed this long standing belief, Mr Amar Sarin started this company. Since, 1998 barring initial hiccups, Amar Bulk Carriers has proved itself as a major player in the Alcohol Road Transportation Industry in India through its quality & committed service. Amar Bulk Carriers has a number of Big, Medium & Small companies in its portfolio. We believe in providing best services to all irrespective of their size.
Why Us?
We have a big list of "Satisfied Clients".
Our fleet size includes stainless steel tankers of 20, 24, 25, 29, 34 & 40 K.L. capacities.

Areas of Operation
    U.P.
    M.P.
    Punjab
    Haryana
    Delhi
    Chhattisgarh Only

We also help our clients to get the best deals in procuring good quality Alcohol at a right price with the help of our long and esteemed relations with the Manufacturers / Distillers.
Looking for "
Ethanol Transport Services

" ?